Product Description
Eps Cement Sandwich Panel is a kind of lightweight Energy-saving wall material taking reinforced calcium silicate or cement calcium silicate Board as face panel,cement,eps,fly ash as core forming by one time compound.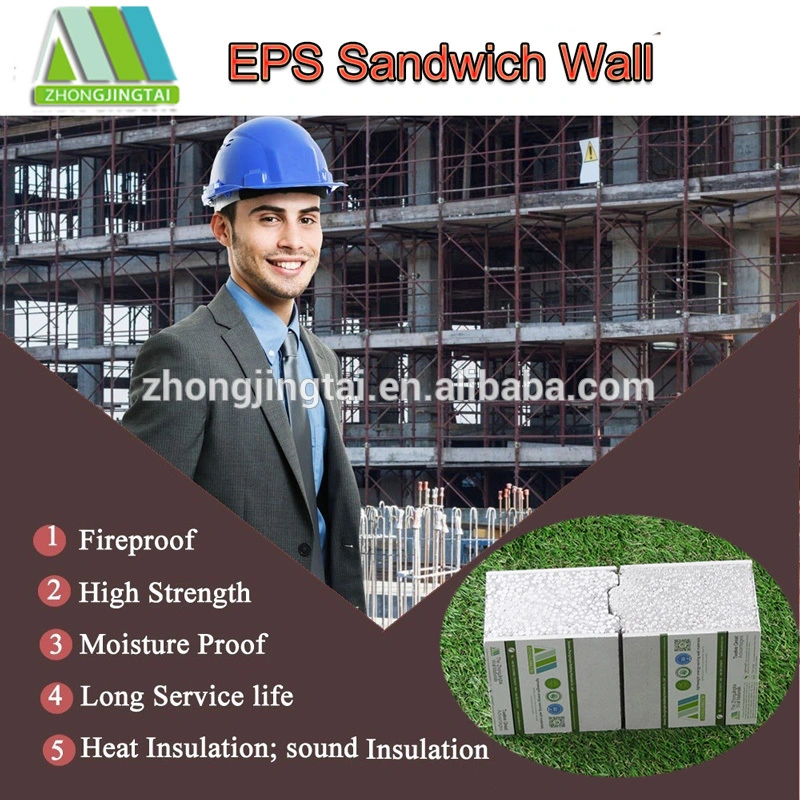 Why choose our compound sandwich panel?
| | | |
| --- | --- | --- |
| 1 | green | 100% free of harmful substances and are of A non-radioactive products, standard GB6566-2001. |
| 2 | lightweight economic | The volume-weight only 750-800kg/m3 , the weight of 75mm thickness ZJT board is 60kg/m2, equal to 1/6 of brick weight, 1/7 of 120mm thickness masonry. |
| 3 | increase valid space | the thickness of ZJT wall decreases 85mm by using 75mm thickness ZJT boards. Thus, valid space increases 1/m2 per 11.8mm. in other words, it can increase 6/m2 per 100/m2 . |
| 4 | moistureproof waterproof | will keep dry and leave no stains. During humid days, the boards will not condense water either. suitable to be installed in such wet areas as kitchens, bath rooms, basements because of its moistureproof and waterproof. |
| 5 | fireproof | Fireproof limit of ZJT boards is more than 4 hours and does not emit toxic gases under 1000 degree. The nonflammable performance reaches national A-class standard. |
| 6 | heat insulation | ZJT board is composed of special material to keep heat and thermal within a favorable condition. At same time, the ZJT boards are able to adjust moisture automatically and keep moisture at a balance level. |
| 7 | sound insulation | The raw materials of ZJT boards have good performance in sound insulation. ZJT board with 90mm thickness gains sound insulation of 42dB. |
| 8 | walls can be nailed and grooved | ZJT board can be grooved to have conductor arrangement or nailed to hang heavy object. The surface of ZJT board is smooth enough to make finisher processing directly with tile, wall trim and so on. |
| 9 | good integration | By using steels at the joints, the strength of walls is high enough to do partition in large story height and long span structures and it anti-seismic performance is several times higher than masonry. |
| 10 | easy and fast construction | It can be cut to adjust length and width at will. The process of installation is easy and fast, without the need of plastering. |


Raw Material and Feature of ZJT sandwich panel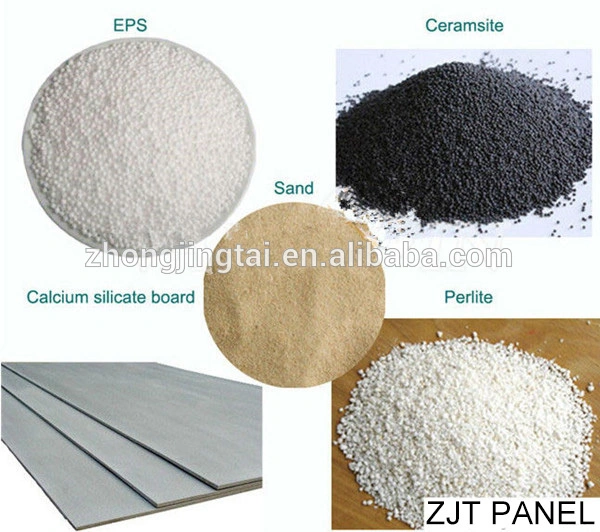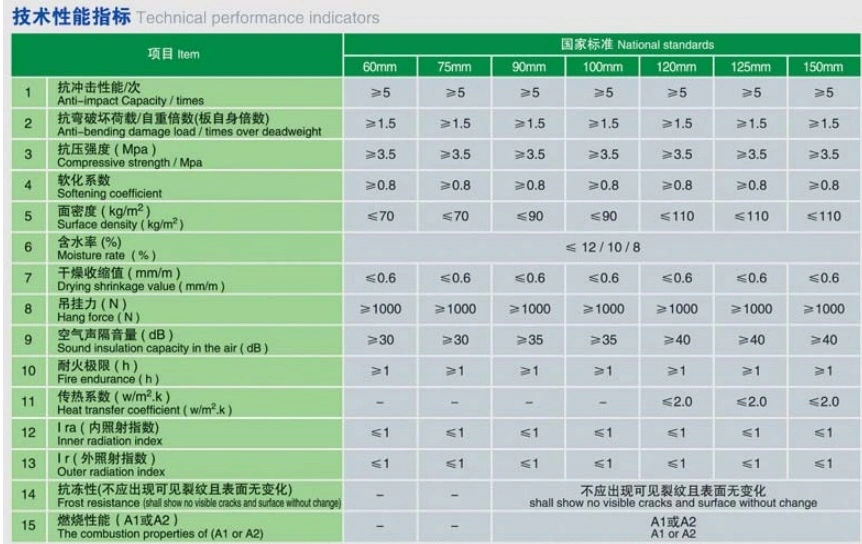 Application of ZJT wall panels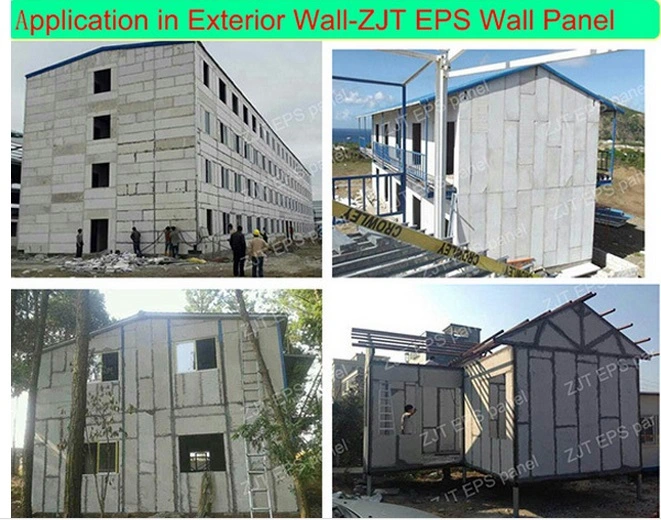 ZJT Company Info and Factory

XIAMEN ZHONGJINGTAI BUILDING MATERIALS CO., LTD. is a professional high-tech research and development company producing new wall materials,
machinery and equipment development, technology production and promotion of product applications. The company is situated in the charming Xiamen city,
with the convenience of water and land transportation and only ten minutes from the airport.
We adhere to the "quality first, win-win cooperation" business philosophy and provide our value customers with strong technical support and package services.
With our top quality products and credibility, we pledge to collaborate with our partners to thrive together while meeting the demands of the market.
We are committed to contribute these superior and environmentally-friendly wall materials to the society.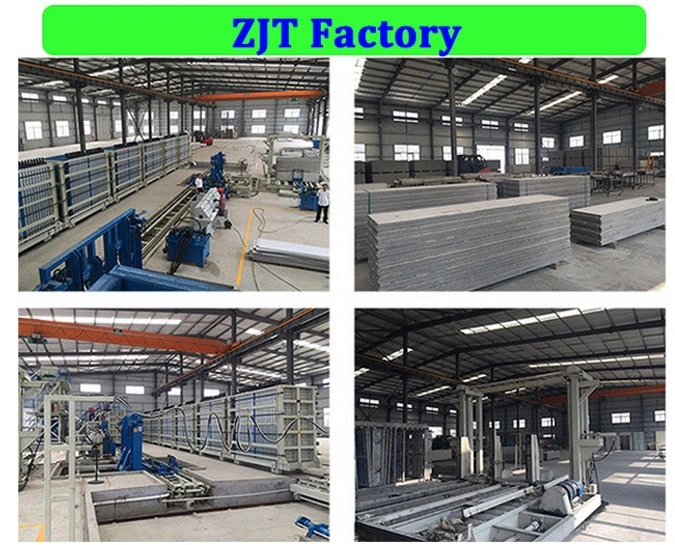 Please contact
Ian
Xiamen ZhongJingtai Building Materials Co.,Ltd
Web: zjteps.en.made-in-china.com
Tel: 86-592- 5216902
Mobile: +8618577342631