PVC Decoration Panel for wall and ceiling
Our PVC panels are used for interior wall and ceiling decoration. They are made of PVC and Calcuim carbonate. They are specially
make by
hard PVC extrusion methods and active additives to improve the key properties of the product, such as impact resistance and durability
,
flexibility and environmental resistance.
It is a new material, as an alternative
material
to wood and wallpaper
with
low cost and long service time, effectively reducing the deforestation of forests and protecting our environment. At the same time, you can choose the pattern that matches your decoration style. Our surface pattern processing technology is very good, and there are thousands of different styles to meet your different needs.
It is not a traditional PVC Panel,
which just have
simple color, and the plastic
looks
cheap. It is a new product that combines all the features of wall covering materials: It maintains the pattern effect of the wallpaper while it has the characteristics of waterproof and non-combustible. Direct installation
no need use
glue and adhesive
material
, avoiding the re-installation again
duringthe installation .
Mould Draft :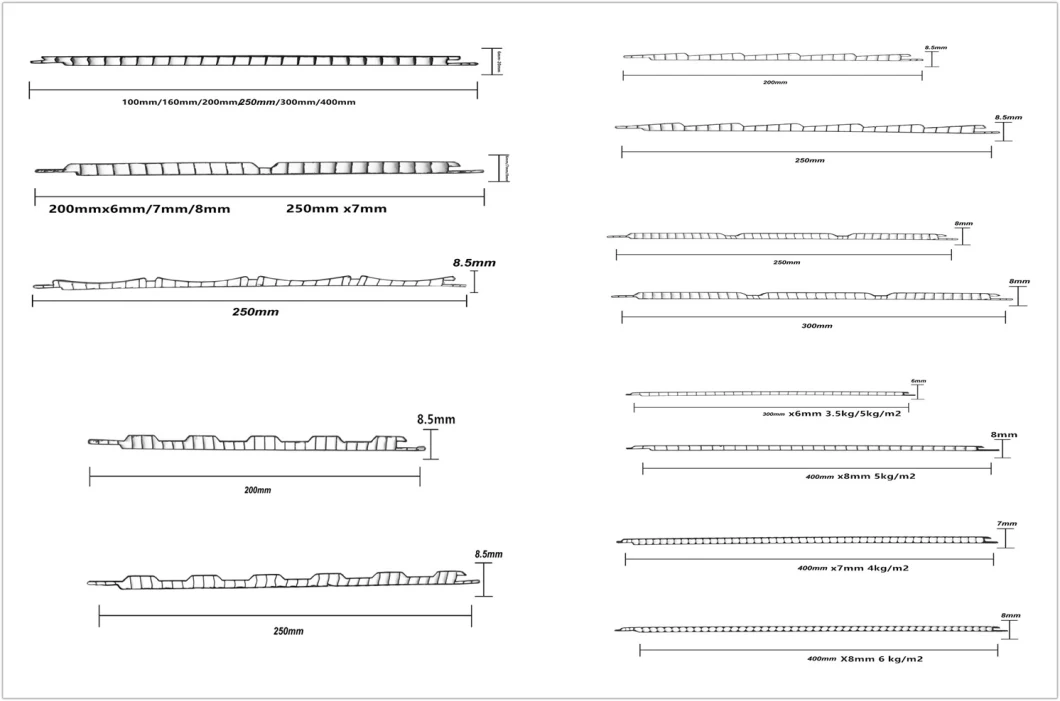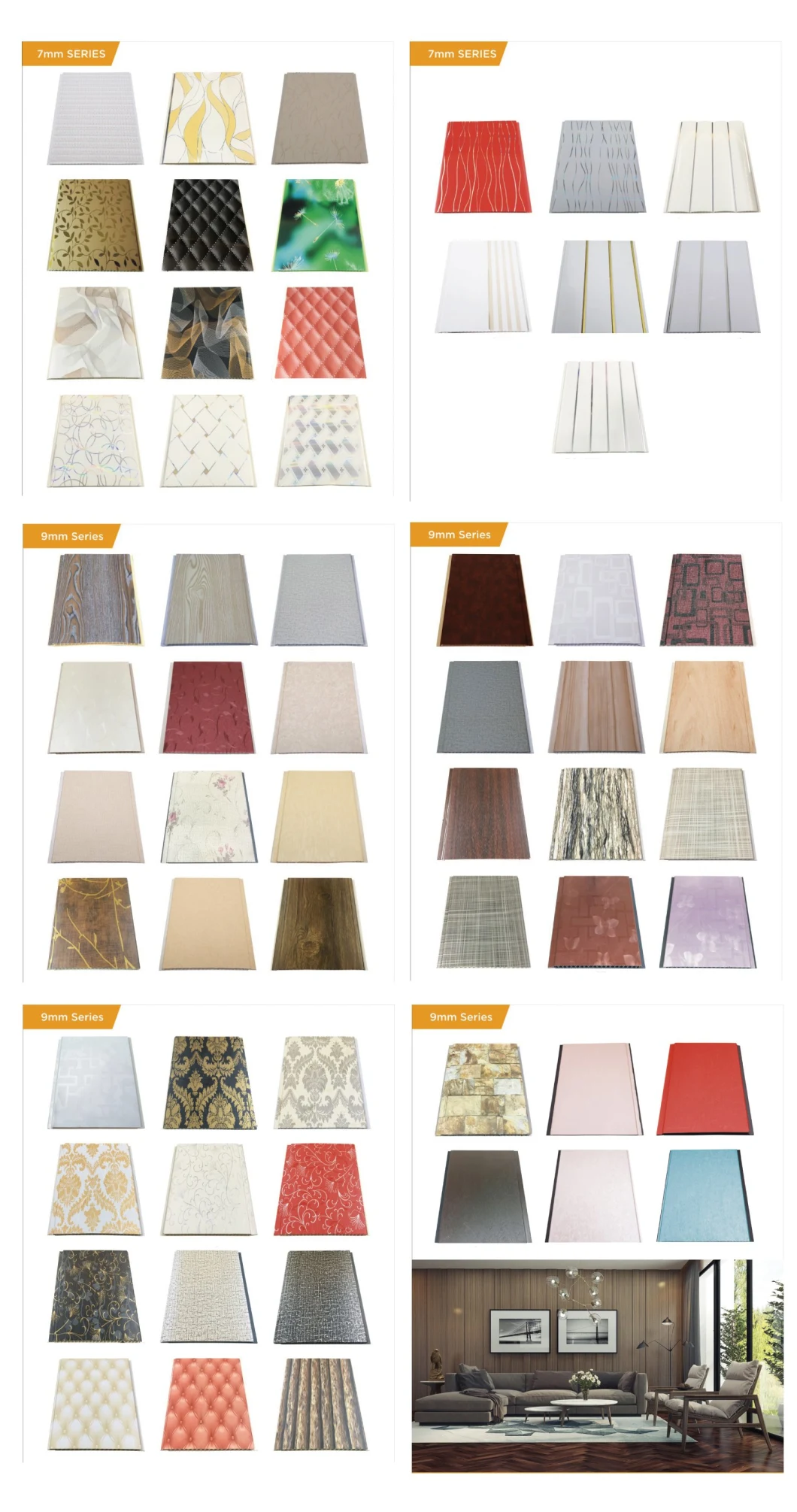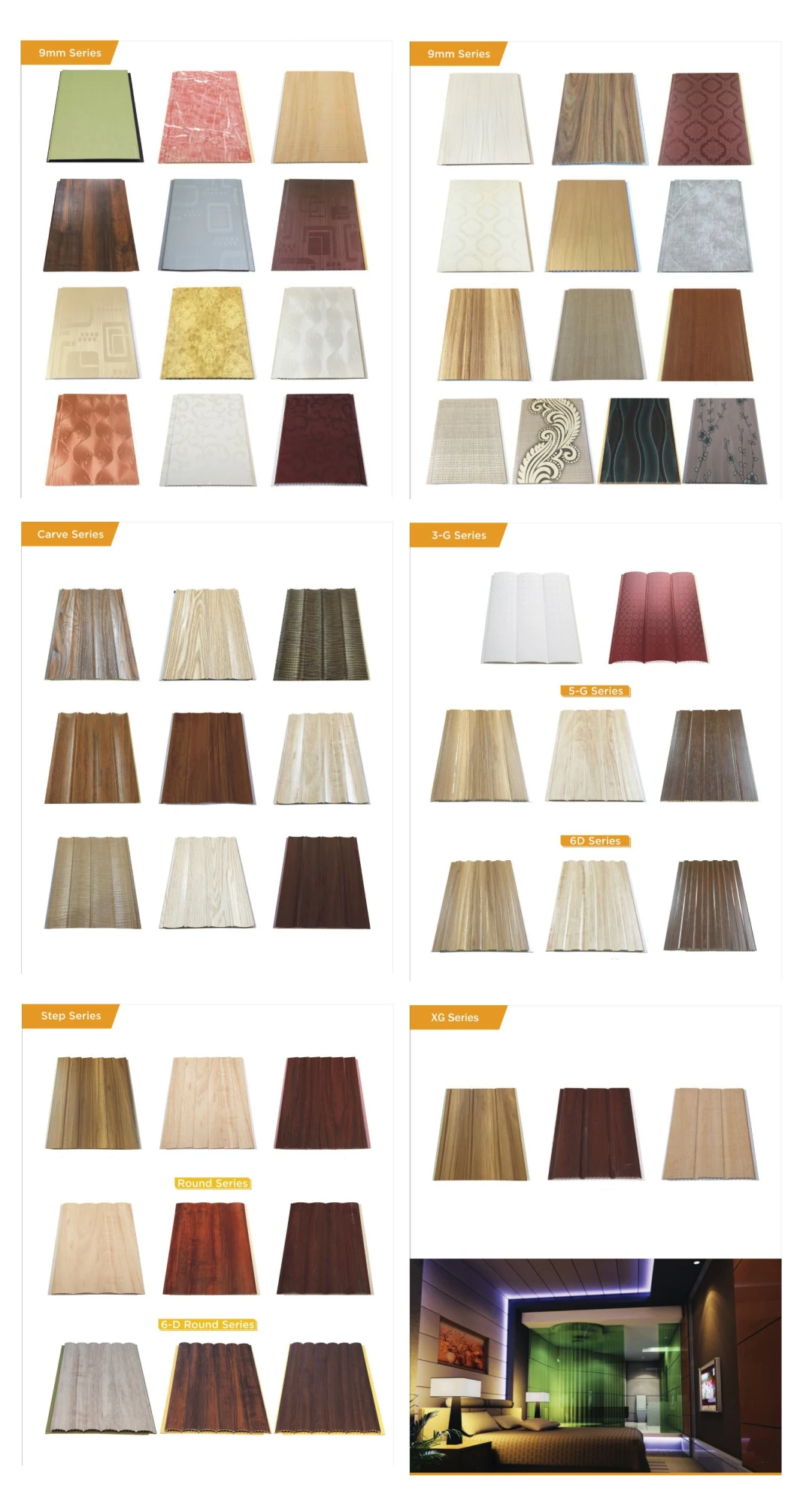 Factory Producing and Installation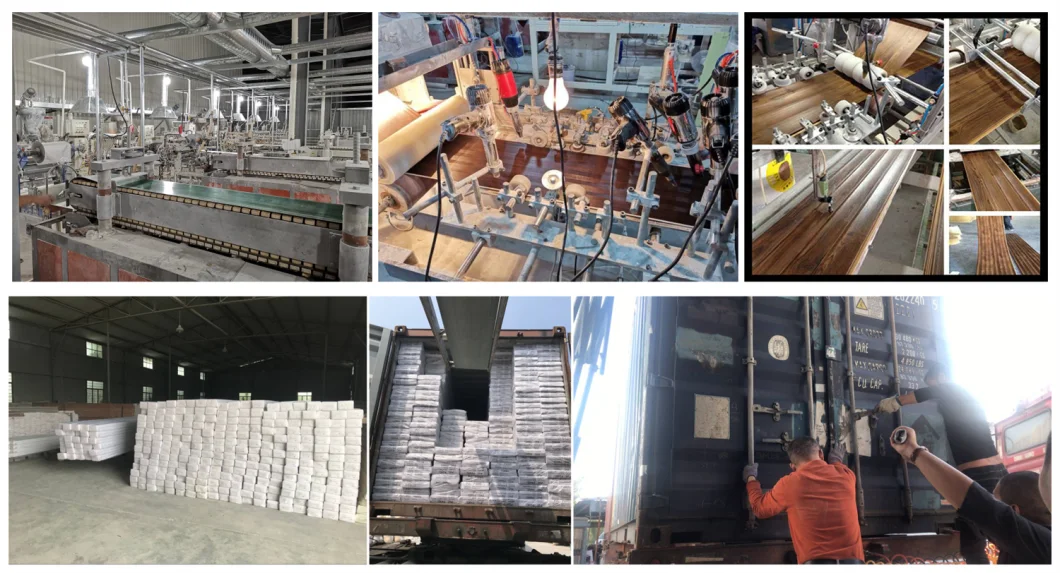 By choosing our PVC panels, you will get many amazing features and benefits:
1. We can provide different sizes and weights of panels to meet different installation requirements for ceilings and walls.
2. Save the decoration cost
:
Our panel
with finished surface by color
pattern
or laminated
Therefore, the customer does not need to paint the color after installation. Just select the color style you like and just
install on
.
3. Simple installation: rough wall can be installed directly. Ceiling installation only needs to be installed directly after fixing the simple frame. There are card slots between the plates. It can be directly stuck after simple screw fixing.
4. Easy to clean and maintain
A. Antibacterial: molds and fungi cannot grow on our products
B. Waterproof: It can be directly
put into
water, cleaned with water, especially suitable for wet places.
C. Good sound insulation and insulation can reduce energy costs
D. Easy to repair: damaged panels can be easily replaced
E. Thousands of patterns can be selected: including wood grain style / European wallpaper style / brick style / cloth style / Nordic minimalist style / solid color style. . . . Can meet different customer styles, can be used in public places such as: shopping malls / schools / hospitals / banks / restaurants / hotels or home installations such as: kitchen / bathroom / living room / bedroom / aisle / balcony
Application:
Household Ornament :Door panel of indent independent house or bathroom
Public and Management Place :Toilet of building and hall
Common Office :Ceiling & Wall panel of business Place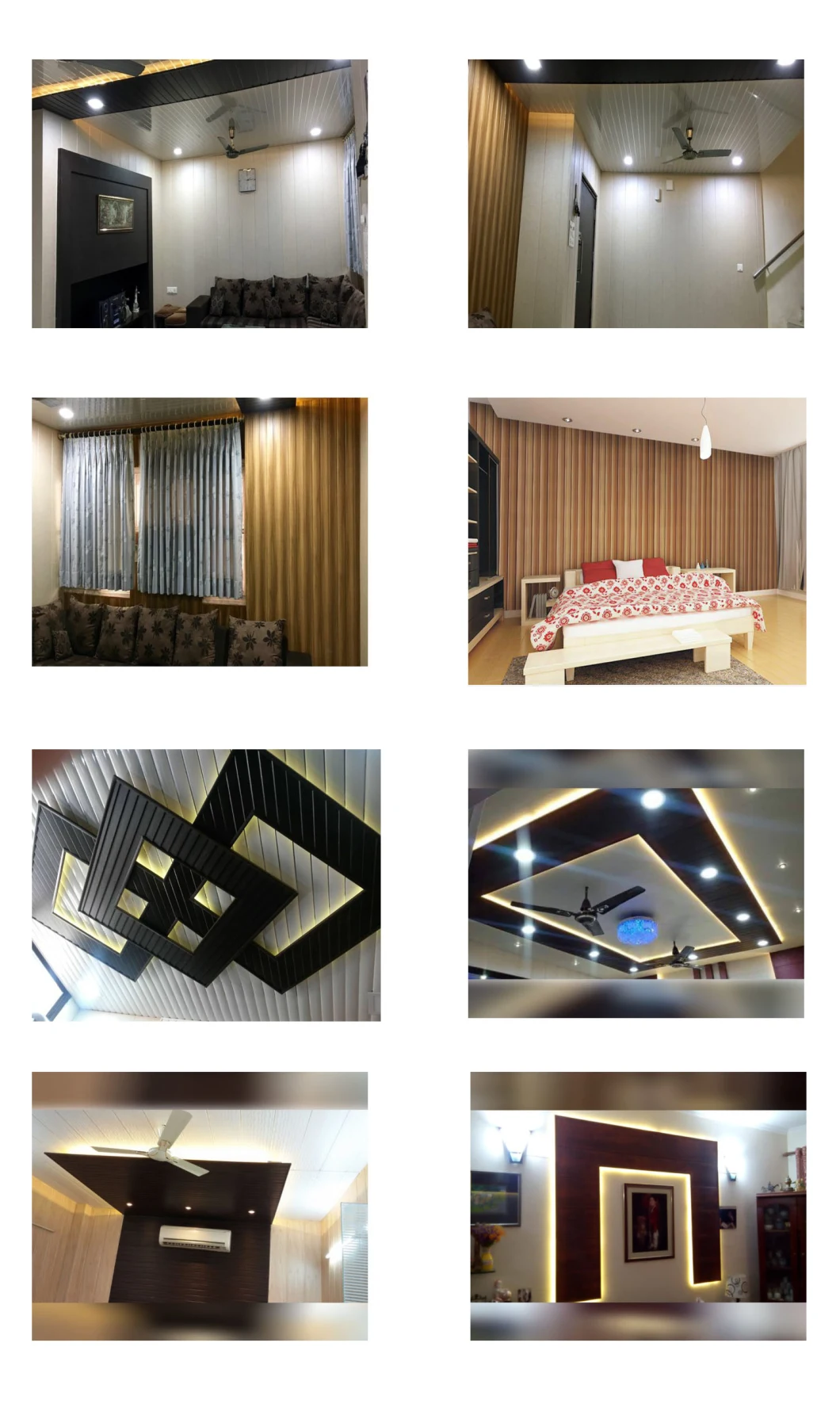 we can supply with all kinds of prodcuts for decoration to suitable your different request .



WELCOME CONTACT US FOR GET MORE DETAILS