Calcium silicate board use to wall and ceiling
1. Durability;
2. High density and light weight;
3. Fireproof, waterproof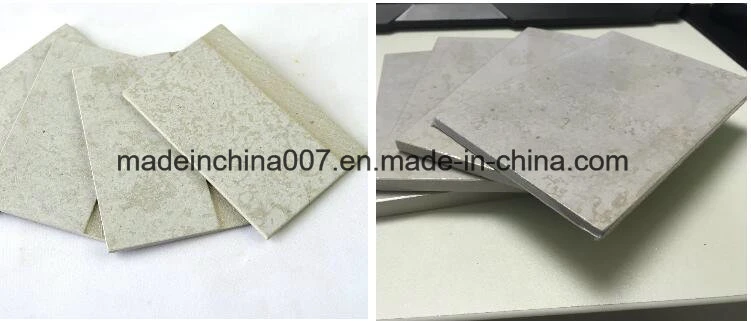 Product Description
We are supplying good quality calcium silicate boards (100% asbestos, meerschaum and Brucite free), and non-asbestos fiber reinforced calcium silicate boards.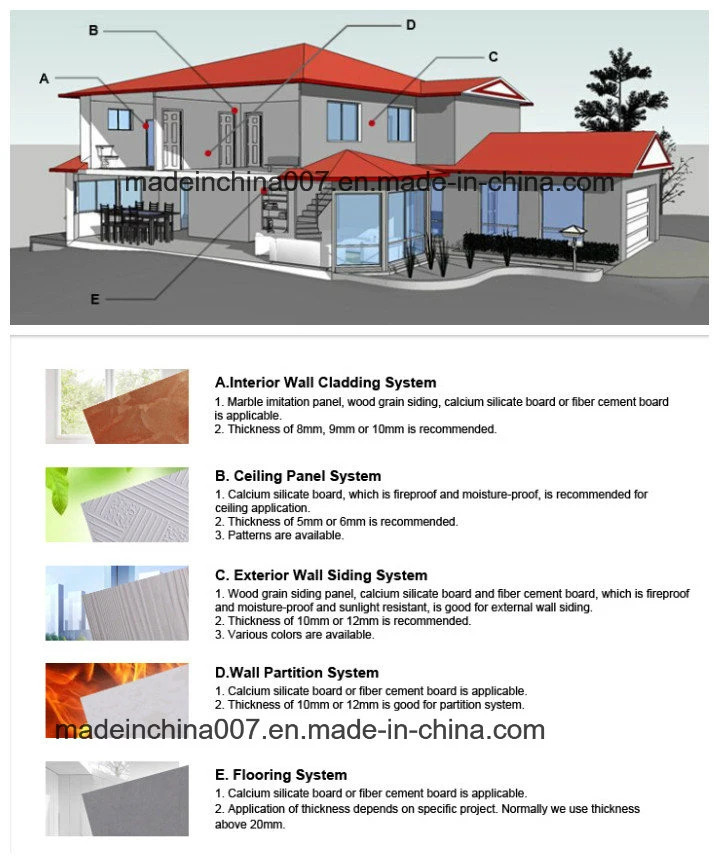 Specifications:
1) Dimensions: 1220mm*2440mm
2) Thickness: 4 30mm
3) Other specifications available
4) Density: 1.4-1.6g/cm3
5) We supply the board with bevel edge in two edges or four edges and square edge
6) Physical properties
A) Bending strength: E 9MPa (in vertical), e7MPa (in paralle)
B) Moisture movement: D0.2%
C) Water content: 10%
D) Thermal conductivity: D0.29W/m. K
E) Continuous anti-freezing: -30oC
F) Anti-high temperature: +120oC
7) Combustibility: Up to the standard of GB 8624, In-combustibility Class A, also up to the standard of BS 476 part 4: 1970, part 6: 1979 and part 7: 1997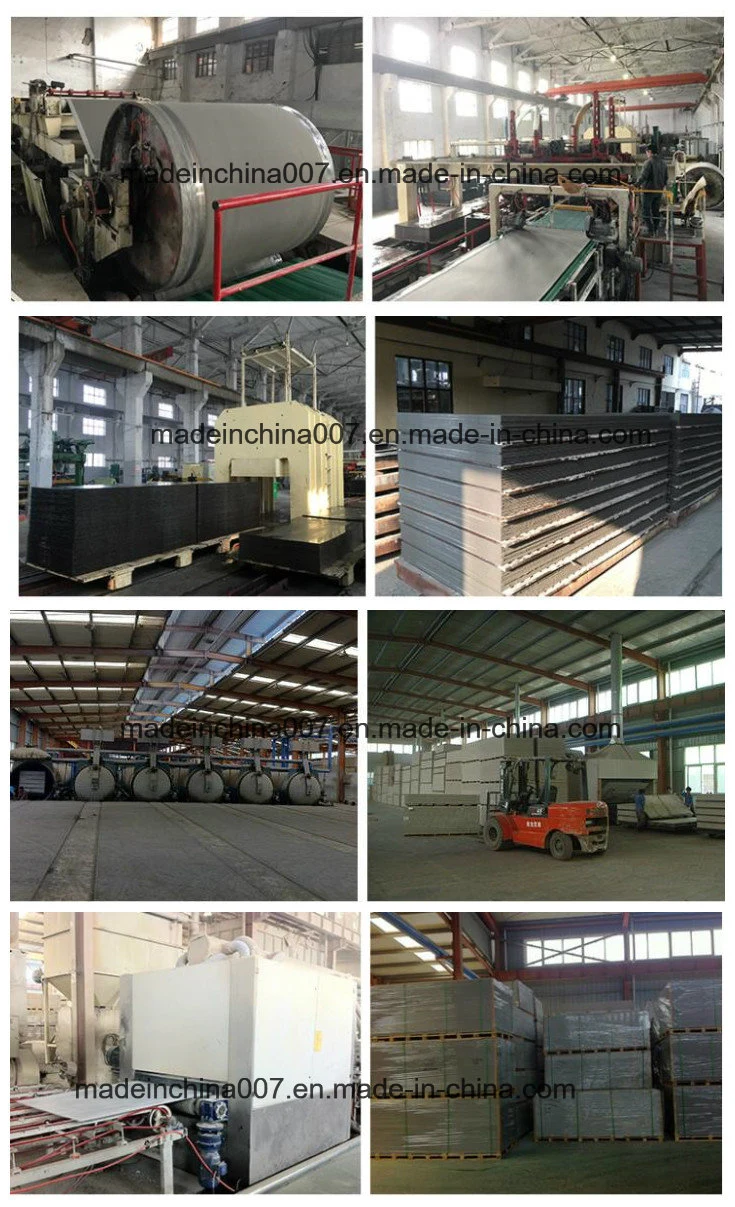 Product characteristics:
1) Non toxic
2) Fireproof
3) Soundproof
4) Sawable
5) Thermal insulation
6) Impact resistant
7) Planeable
8)Mothproof
9) Moisture proof





More information, please contact us.